TransEasy Rapid Transformation Kit
CAT NO. PLM005
Primordia LifesciencesTransEasy Rapid Transformation Kit uses indigenously developed reagents for the rapid preparation of chemicallycompetent E. coli cells from overnight bacterial cultures or bacterial colonies.
This kit utilizes uniquely formulated solutions for preparing competent cells rapidly. Our easy and simple protocol ensures competency of the treated E.coli cells enabling high transformation efficiency of ≥10 transformants per µg of plasmid DNA.
The TransEasy Rapid Transformation Kit can be used with most E. coli strains commonly used for cloning: JM107, JM109, DHF-α etc.
Ensures competency of the E.coli cells to take up plasmid DNA efficiently
Rapid : Less than 15 minutes from culture to plating
Simple protocol
Can be used for routine transformation and cloning experiments.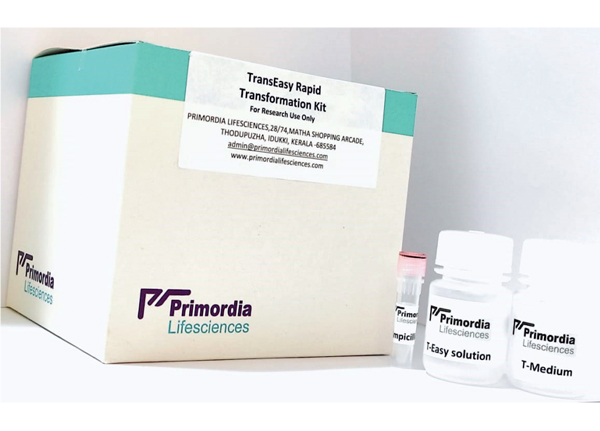 Molecular Diagnostics Solutions
Be one of the most recognized source for molecular diagnostic technologies and products